Higher competitiveness with climate-declared products
During 2021, NovaCast is participating in a sustainability project lead by RISE (Research Institute of Sweden). The project aims to create a simplified environmental declaration that objectively and cost-effectively describes the environmental impact of goods and services with information that can contribute to customers' sustainability work, and be able to contribute to a transition to more circular material and products.
Purpose and implementation
Subcontracting companies often lack knowledge and guidance on how EU legislation and standards in the field of the environment can offer to their products and services. Small and medium-sized companies in particular must therefore strengthen their competence with regard to sustainability aspects linked to areas such as material change, recycled raw materials, resource-efficient products and processes in an LCA (life-cycle assessment) perspective. The aim is to help companies at a strategic level understand how the ability can respond to international standards and sustainability requirements from customers that can contribute to increased attractiveness, strong competitiveness and improved profitability. This gives the company's management and key functions insight, knowledge and tools to initiate an industrial transformation and renewal for example in accordance with the EU's Green Deal, where the European Union has committed to becoming the world's first climate-neutral continent before 2050.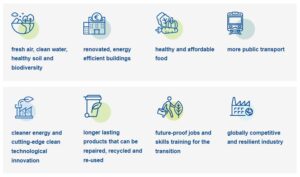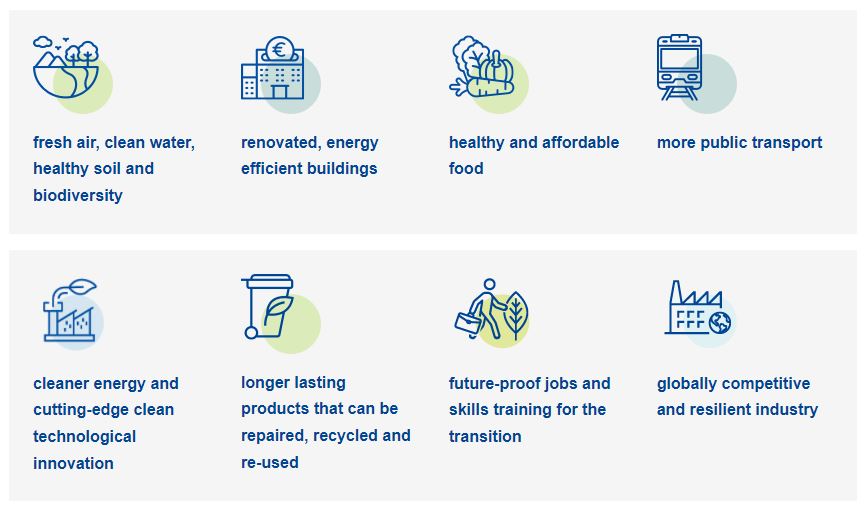 Source: The benefits of the European Green Deal.
Goal
With the support of available standards for products and processes, the environmental impact develops the companies' strategic insight into the ecological perspective in the entire value chain, i.e. how to declare their products and services based on established and recognized standards.
For more information about this project or NovaCast's green mission in general, feel free to contact us. We would be happy to tell you more!