Exothermic sleeve data in NovaFlow&Solid
We are collaborating with several suppliers for exothermic sleeve material properties which are available in NovaFlow&Solid to enhance the accuracy of the simulations.
Disclaimer: External suppliers of data are solely responsible for the information provided.
Benefits for NovaFlow&Solid users
The addition of the Chemex database and ASK Chemicals' EXACTCAST mini-riser and EXACTCAST riser sleeves in NovaFlow&Solid will not only make it easier to optimize the feeder systems onto your casting, but has also the below advantages. Using casting simulations clearly helps to leverage important optimization potentials:
1. Increase accuracy
2. Optimize design and engineering process by simulating real feeding systems data and trying other feeding techniques
3. Easier and faster to set up feeder geometry
Chemex
Click to expand and submit request for sleeve data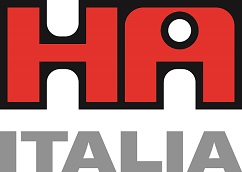 HA Italia is our long-time authorized partner in Italy. Innovations in foundry chemistry provide the foundations for key industries and economic growth. Hüttenes-Albertus is committed to intensive research, using the latest technical and digital methods and drawing on the expertise of our global teams of foundry chemistry specialists. This enables them to offer foundries all over the world a comprehensive product range for every step of their casting processes.
Learn more about HA Italy here.

Chemex, a wholly-owned affiliate of Hüttenes-Albertus Chemische Werke GmbH (HA), was founded in 1974, and since then has evolved into one of the most important suppliers to the foundry industry. Chemex is represented worldwide through the marketing organization of its parent company HA. The exceptional variety of their products assures our customers a good selection of feeding systems.
Read more about Chemex here.
Request Chemex data here:
ASK Chemicals: EXACTCAST mini-risers & sleeves
Click to expand and submit request for sleeve data

ASK Chemicals Group is a global supplier of high-performance industrial resins and materials.
The Foundry division, which is one of the world's largest and most innovative suppliers of foundry chemicals and consumables, offers an exceptionally wide and innovative range of foundry chemicals including binders, coatings, release agents as well as high-performance consumable i.e. mini-risers, filters or metallurgical products for iron casting.
ASK Chemicals has a production and sales network in 22 countries and employs approximately 2000 people worldwide. The group sees itself as a driving force of industry-specific innovations with research centers and laboratories in Europe, Asia, America and Africa.
Learn more about ASK Chemicals here >>
Interested in geometrical data from ASK Chemicals? Please click here.
Request ASK Chemicals exothermic sleeve data here: