Our Christmas gift 2022
2022-12-09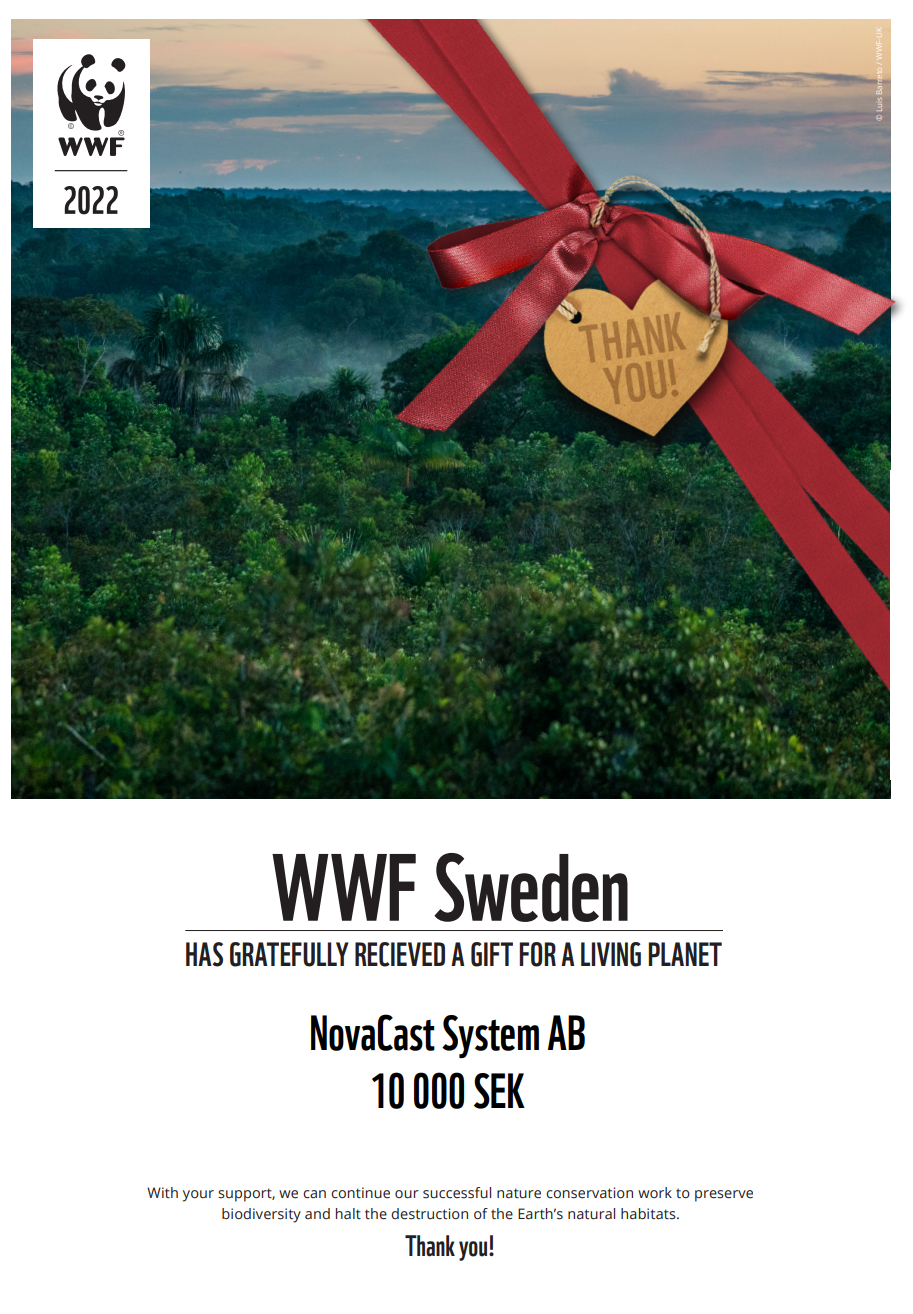 Just like previous years, we are supporting the WWF Sweden (World Wildlife Fund) in their important work against the critical climate changes we are facing all over the globe.
Thanks to our support, WWF can continue their work to preserve biodiversity, reduce pollution and unsustainable consumption and work for a sustainable use of nature's resources.
Read more about their international work here.
Our donation to WWF Sweden is also our Christmas gift to all our partners and customers for a happier and healthier planet. Happy Holidays from the NovaCast team.
Back to all news