Key benefits of using NovaStress
NovaStress is an add-on module to NovaFlow&Solid for predicting deformations and avoid cracks. Below we present the major perks of using NovaStress.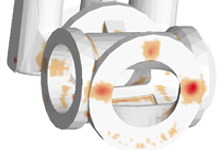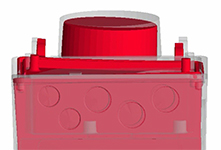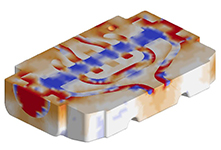 Facts
Avoid cracks.
Areas with plastic deformations that might have resulted in cracks can be found using the hot tear prediction or the cold tear prediction.
Predict distortions.
NovaStress calculates the deformation of the casting during solidification with full contact task solved. Deformation values can be used to compensate the pattern so that accurate tolerances can be achieved.
Simulate residual stresses.
By simulating the residual stresses with NovaStress, you can test variants of design and process parameters in order to get a more even stress distribution. The results can easily be exported for further calculations.
Still not convinced?
Ask for a demo or quotation.
Click here to get in touch with us. We are happy to show you how NovaStress can help you optimize your casting details.