The story of NovaFlow&Solid
The first NovaSolid program was launched in 1995. In 1999 we launched NovaFlow&Solid and a Windows version of the program. A lot has happened in 27 years. In May 2022, we have released NovaFlow&Solid 6.6 which is packed with premium features to gain faster simulations and more accurate results.
Since 2019, over 200 single updates have been improving our premium casting simulation software and yet, our vision and inspiration is far from over.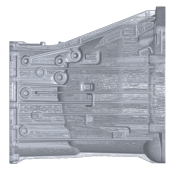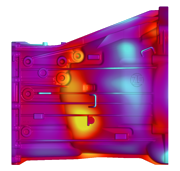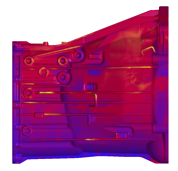 A NovaFlow&Solid timeline
Check out the development story of our premium flagship program here below.
NovaStress was launched
2005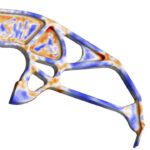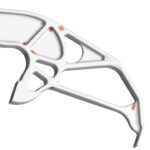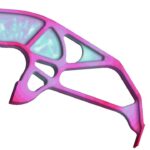 NovaStress is the analysis tool to use when you have quality issues related to stresses.
NovaStress is fully integrated into the NovaFlow&Solid package and gives the ultimate casting simulation solution. The program uses the same meshing technology as NovaFlow&Solid, FVM (Finite Volume Mesh), which exactly describes the original solid geometry. The calculation speed is very fast thanks to a specific calculation method with full contact task.
Finite Volume Method
2008
Finite Volume Method allows the surface of the 3D model to control the shape of the mesh elements on the border of the casting. This creates cubic elements inside the casting and border cells on the boundary of the casting, which generates much faster and more accurate results. FVM also works all the time during the simulation. It is especially important during filling when it is possible to calculate height/width of a metal front. It fills only the necessary fraction of a cell instead of cell by cell which is the case with FDM (Finite Difference Method).
The multi mesh technology
2015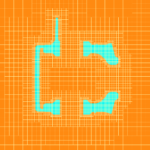 Since launched, our revolutionary adaptive meshing technology has been further developed to save you plenty of time and give you more accurate results. With multi mesh you can switch mesh sizes during both filling and solidification stages.
Improved usability
2017
In the 6.3 version, we gave NovaFlow&Solid a completely new costume (GUI) based on Windows 10 graphical interface. This major update enhanced the appearance and usability of the whole system. This and 41 other updates were made in that release – all because we wanted to make it easier for users to navigate the system.
Parameter and geometry optimization
2017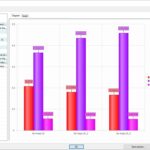 During the past few years, our parameter optimization feature has been given both a comprehensive functional and visual upgrade including adaptable graphs and Taguchi methods. Much more results fields and auto evaluations have also been implemented.
Gas bubbles & calculations
2018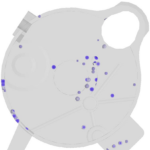 The gas calculation function takes the gas in mold, the gas backpressure and the venting placement into account when it simulates the mold filling as well as calculating the risk for entrapped air and gas porosities. With the gas bubbles function you can check the effect of different vent and gating placements.
Mold erosion
2021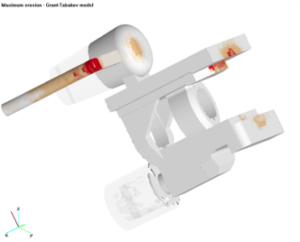 Calculating mold erosion while simulating your castings will help you detect the exact areas where the risk is high. You can then change the flow depending on the result. Mold erosion is possible to calculate for both gravity and high pressure die casting methods in NovaFlow&Solid using both the Grant –Tabakov formula and Normal force component method.
Irregular mesh in mold
2021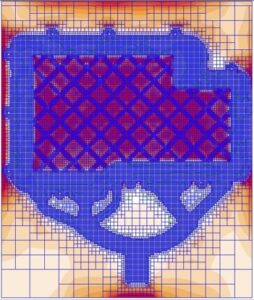 Simulating castings will not only save material and money – but most efficiently time. The timesaving comes from switching mesh in the simulation and during filling in several steps. Where the sections are thick-walled you use a bigger mesh resolution and for sensitive areas you use a finer mesh. In version 6.5 of NovaFlow&Solid (released in April 2021), irregular mesh in mold was implemented which reduces the calculation time for solidification even further. Now, there is no excuse for not using simulation; shortening simulation time is crucial for all foundries to be able to optimize all their castings.
Our casting simulation solutions
NovaFlow&Solid
The innovative casting process simulation tool that helps you work faster, easier and achieve more accurate castings.
NovaFlow&Solid simulates mold filling and solidification and also contains much more than that and it really gives you the possibility to simulate the casting production that you dream to have. We want you to be able to find solutions faster and more accurate than before and it should be easy to learn to use the program.
Learn more
NovaOne
A quick and easy casting simulation software that will help you start simulating your castings in no time.
NovaOne is NovaCast's elementary collection of casting simulation tools, streamlined to meet the essential demands of specific processes. NovaOne is a slim version of our premium casting simulation system, NovaFlow&Solid.
Learn more
Want to see more?
Contact us for a demo or price inquiry or click here to read customer stories and experiences.