The next level of reducing your environmental footprint
2021-10-27
The demand for CO2 emission reduction is reality. NovaCast has the solution to easily calculate the CO2 emission for your casted product through the program GGI (Good Guys' Index). Since 2015, NovaCast has been working to enhance an indispensable tool to calculate and compare ways of producing components in order to save not only time and money, but also reducing your environmental footprint
NovaCast is part of a project together with RISE (Research Institute of Sweden) about climate-declaring products. The project purpose is to find an easy way to evaluate casted products aligned with EPD (Environment Product Declaration). In this evaluation, GGI calculates the CO2 emission and other parameters for the product.
Martin Hagbyhn, CEO of NovaCast:
"We are very happy to be a part of this project with RISE. We are proud to contribute to the industry becoming more sustainable using our experience and expertise. We believe in finding an accessible and modern way to minimize production costs."
NovaCast's vision is to contribute to a more responsible foundry industry by inspiration and innovation and with a mission of reducing the environmental footprint. GGI is a smart program that calculates the impact of various castings designs in terms of cost and environmental impact. Calculations from the entire product chain are taken into account, from material and energy consumption in production, to delivery costs to the end customer.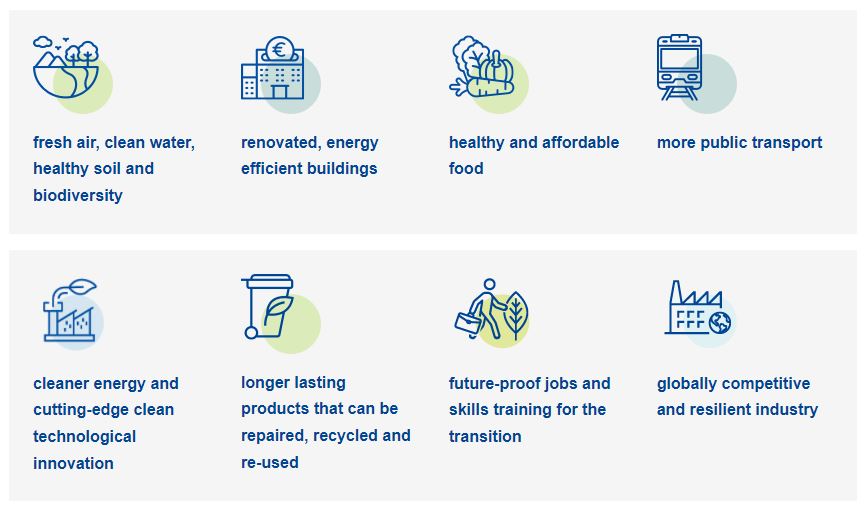 Source: The benefits of the European Green Deal.
Back to all news