"One mold, one casting"
The award-winning patternmaker DMT's main goal is to support the design and manufacturing of metal components using digital methods. With NovaFlow&Solid and NovaMethod to their aid, they are helping foundries saving tons of money and precious time by improving yield and reducing defects.
DMT, short for Digital Manufacturing Technologies, are based in the UK, but works digitally all over the globe. For the past years, DMT has helped many clients save time, money and resources by improving their castings using simulation.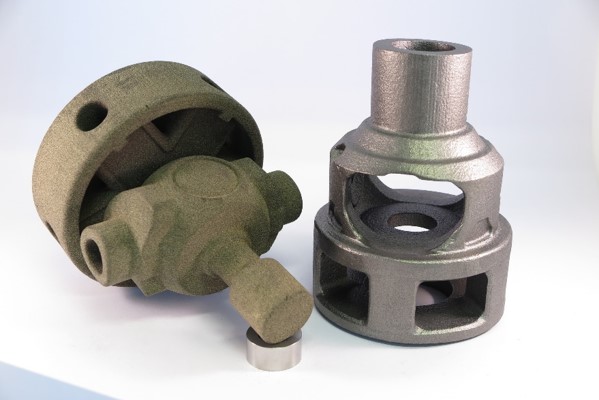 Kevin Smith, founder of DMT:
"We used NovaFlow&Solid to minimize machining on a job, where we wanted to take away as much material as we could both for the methods and the actual casting itself. It ended up as a 3D printed core. It had 1mm of machining all over it. We saved them in region of about 3.000 tons of metal melted per year."
DMT's customer base is widely spread and demands unique problem-solving skills and methods. This means that DMT have high standards for their casting simulation tools; unlimited cores, affordable functions and speedy work flow.
Example 1: Demo wheel
DMT was contacted by a client in need of improving the casting design of a wheel for a demonstration car. On the outer surface of wheel, there were feeding and gating systems that would require much machining. As the esthetic of the car was more important than the function, this was not an option. With the help of NovaMethod and NovaFlow&Solid, DMT removed 90% of the methoding system, leaving a potential risk of shrinkage. They managed to find a solution after a few simulations, as shown below.
Example 2: Rail component
Zero defects were the requirements of another client. The casting part was a safety critical rail component originally made in 1920 in a "difficult" material. The expectations on the casted part were too optimistic, so DMT decided to educate the customer in how to control the shrinkages and adjusting them to areas of less significance.
"These videos have been super powerful, because you can send them to customers. People can download the Browser as well, and it gives them the ability to look at it in various ways."
"One mold, one casting"
Similar to NovaCast's vision, DMT are committed to help creating a sustainable foundry industry, where reduced scrap and increased material yield is focused upon.
"Throughout my career, all I have heard is 'let's make a few more just in case we make mistakes'. If you add all those mistakes together, I couldn't believe what the value would be. Second to that, what a waste of our world's resources to make just a few more just in case when we have the things like simulation. It's a digital approach, sure, but it helps us stop wasting time, money and resources."