Instant simulation with NovaOne HPD
In the Summer of 2019 the newest member of our product range, NovaOne, was released. It is a quick and easy casting simulation software that will help you start simulating your castings in no time. Finnish foundry company and namesake Novacast Oy was one of the first customers investing in NovaOne HPD.
Family-owned Novacast Oy manufactures subcontracted ready-to-assemble aluminum components and systems for domestic and foreign industry clients. The company serves a variety of industries, from furniture, electrical and electronics to vehicle and metalworking. Novacast Oy came to us as they had discovered that the component parts they work with in production were becoming more and more advanced. In order to improve their way of working, the company wanted to become more efficient and skilled within the molding field. The solution? Investing in NovaOne HPD and NovaMethod.
NovaOne HPD is our elementary collection of casting simulation tools, streamlined to meet the essential demands of specific processes. The product can simulate both cold and hot chamber methods, and you can simulate more or less all commercial materials used for high pressure die casting like aluminum alloys and zinc alloys. NovaOne HPD is a slim version of our premium casting simulation system, NovaFlow&Solid. With NovaMethod, you are able to easily create and edit your 3D model before simulating the casting detail.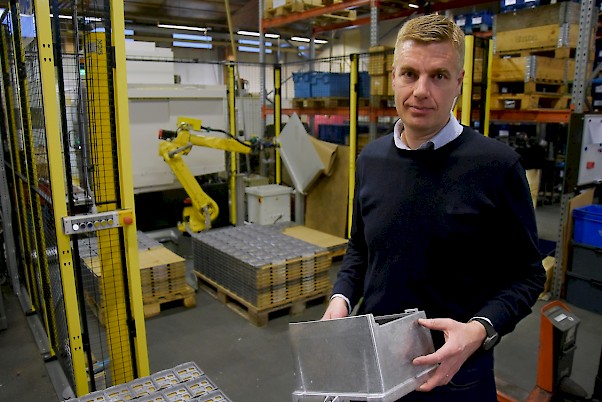 Photo: Kari Harju, Konekuriiri
Tommi Törnblom, Managing Director at Novacast Oy and main user of NovaOne HPD:
"We had no experience of working with simulation software prior to NovaOne. I must say it was surprisingly easy to get started. Erik from NovaCast had a demonstration for about 30 minutes. After a couple of hours practicing, I was able to run the program by myself. I highly appreciate the fact that it is so simple to use."
Since the implementation, Novacast Oy finds the cooperation with toolmakers being a lot better, as they can now more easily discuss the shape of ingates which leads to more efficient productions. Additionally, the new way of working is contributing to more environmentally friendly productions. Törnblom again:
"Using NovaOne has not only improved our production processes, it is also good for the environment. We no longer have to make the same number of test castings before the mold is ready for serial production as before. That is great."
Read more about our mission to make the foundry industry greener >>